There are several kinds of filters used in today's septic systems. You may have a bio-kinetic filter, an up-flow filter, bat media filter, an outlet filter, or filter socks.
Bio-Kinetic Filters are used in conjunction with Norweco aeration tanks. These filters are round, plastic filters that effluent from tank flows through. The effluent filters through the unit before discharging out of your system.
Requires maintenance cleaning approximately every 6 months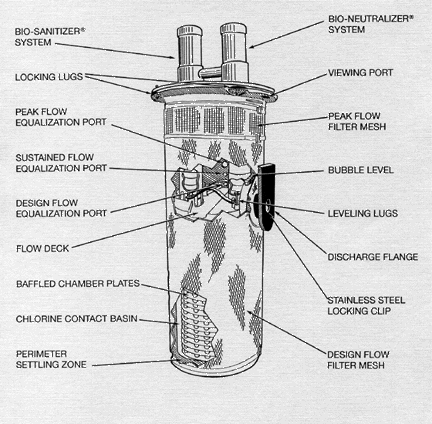 These filters are sometimes used in conjunction with a Jet aeration system. It is a concrete unit with a separate lid just beyond the aeration tank. The effluent from the tank filters through gravel and a grate at the bottom before leaving by gravity or by sump pump.

This filter requires maintenance cleaning approximately every 6 months